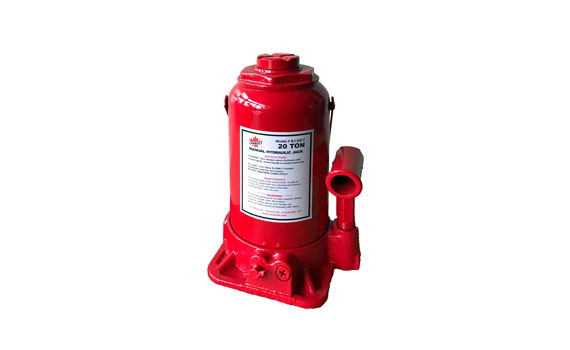 Model # BJ-20CT
The BJ-20CT manual control 20 Ton bottle jack, features a heat-treated extension screw that allows low pickup height adjustment and maximum lift height. Also, the serrated saddle provides a generous lifting area and a secure grip plus the wide base provides stability and strength. All critical stress points are reinforced for durability and dependability.
Specifications:
Capacity 20 TON
Min. Extension 9-1/2″
Max. Extension 17-3/4
The BJ-20CT bottle jack is a lifting tool and should only be used for lifting. Following the completion of the lift, the load must be supported by appropriately rated safety stands.