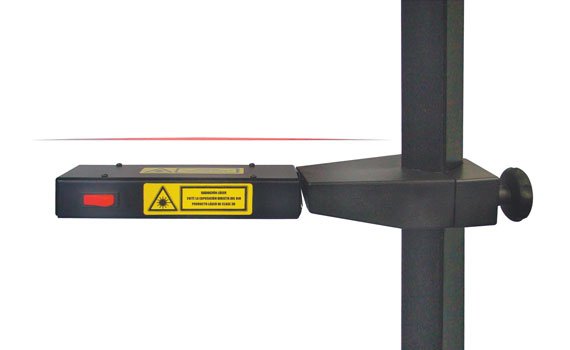 Model # OPT-5560
Headlight aiming made easier!
The OPT-5560 laser Alignment visor is an optional accessory that installs in place of the conventional alignment visor on the Panther Optical headlight Aimer, OPT-5405.
The laser alignment visor is calibrated to the optical head of the aimer and when turned on, projects a horizontal laser line across the front of the vehicle.
This simple option for the headlight aimer not only makes the job of aimer alignment to the vehicle easier but greatly speeds up the process and makes the technician even more productive.