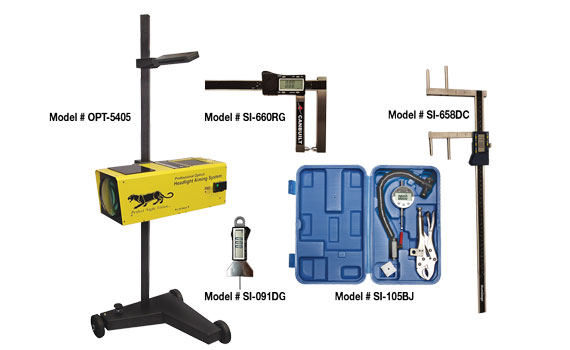 Model # SI-PKG
This package was put together to meet the basic requirements for safety inspections. It does not include a window tint meter, which is mandatory in Ontario and Manitoba.
Panther Head Light Aimer: Model OPT-5405
Headlight protector cover: Model OPT-5500
Digital Rotor Caliper: Model # SI-660RG
Digital Brake Drum Caliper: Model # SI-658DC
Digital Ball Joint Gauge: Model # SI-105BJ
Digital Tread Depth Gauge: Model # SI-091DG
Items are available separately.