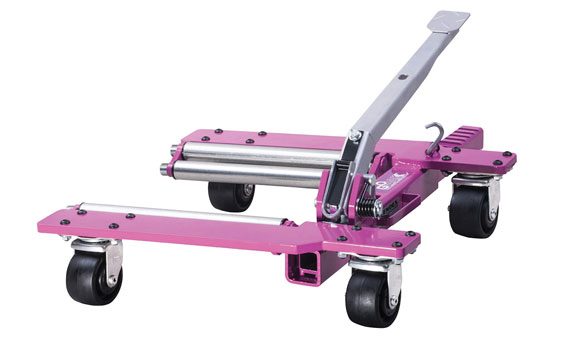 Model # GOJ-7016
Gojak 7000 LBS capacity for tire widths up to 16″.
Equipped with four super-heavy duty G.F. nylon casters (ANSI ICWM-2012 certified) and a unique steel roller design, Gojak® SUV pushes the limits of what can be moved with an auto-positioning dolly.
The GOJ-7016 is designed to handle with ease, Light Duty Class 1 & 2 trucks, and SUVs (up to 7000 lbs) in any shop with a smooth surface. These dollies come with uncompromising quality, durability, and ease of use.
Designed, tested, and manufactured in the USA for years of dependability.