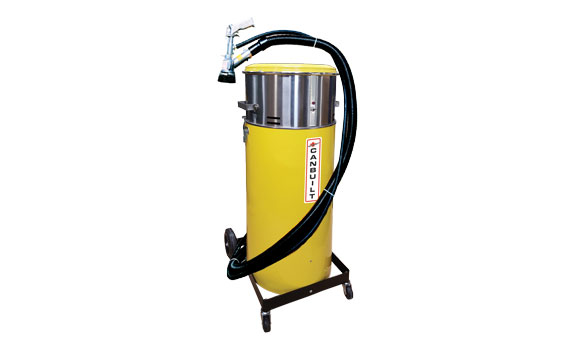 Model # BV-700
A self-contained abrasive recall system that solves the problems of conventional sandblasting and saves time and money.
Preserves the surface and protects the environment
Blast rust without heavy protective clothing or expensive breathing apparatus
Gives you a distortion-free prepared surface ready for priming
Saves time & money by minimizing prep and clean up.
Eliminates grinding and sanding
High power 115V electric motor to generate blasting power and up to 22 CFM suction to reclaim spent blast media
Filtering to separate dust and debris from blast media
Reduces abrasive consumption by at least 92%
Better cleaning penetration
Saves time in reduced clean-up before and after the job.