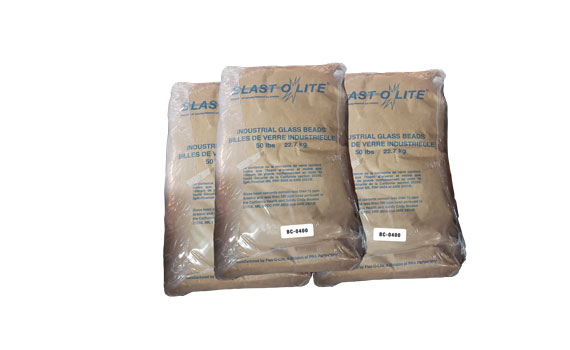 Model # BC-0400
A popular blast media used primarily for dimensionally sensitive applications where tolerance and finish are your main concerns. 30-40 grit (Med. Coarse) This is perfect for removing medium to light contamination without causing dimensional change, over-stressing, imbedding or pitting. Used widely by automotive re-builders, die and mould makers in the plating and aerospace industries.
The following are some typical applications:
Coarse: Good for cleaning heavier contamination and peening for stress.
Med. Coarse: Good for engine rebuilding, mould texturing and peening of softer metals.
Medium: Good for plating, anodizing preparation and most general applications.
Fine: Good for cleaning light contamination and wherever a fine surface finish is desired.