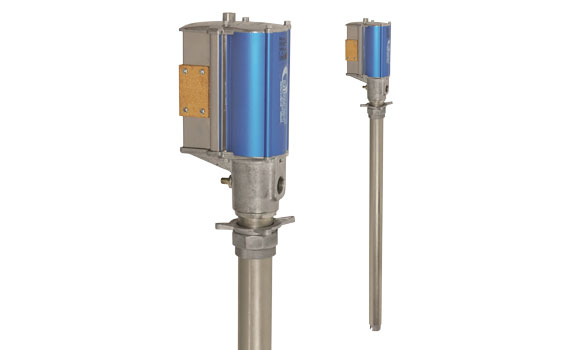 Model # LP-22752
5:1 Long Pumps Mount Directly Into 205 Litre Drums With 2″ Bung Adapter Included With Pump.
5:1 Pumps provide 5 times the air pressure but with less volume. Mainly used with central lube systems, transferring of oils over long distances or combinations of reels and control handles.
Important: All air-operated pumps recommended air pressure is 90 PSI.
Not suitable for water-based fluids.
Also Available:
Model # LP-22750 – 5:1 Ratio Stubby Pump For Wall Mount
Stubby pumps are designed for wall mount using wall bracket # 28524 and are connected to the drum or tank using #28310 – 8' hose and drum suction attachment.