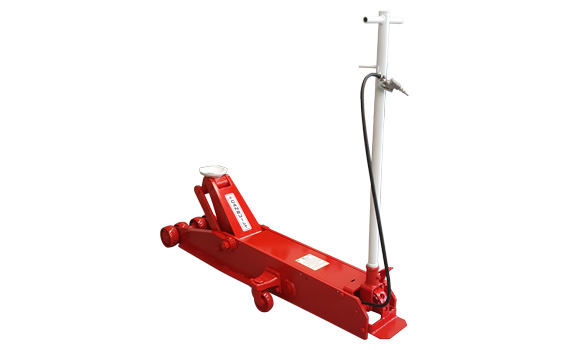 Model # SJ-30200YM
20-TON Air / Manual Control Hydraulic Floor Jack.
An additional foot pedal raises the jack saddle up to the loading point very quickly and safely.
Jack's frame design facilitates an easy and efficient operation even in limited spaces.
Rear casters are in a location of balance that enables the operator to move the jack in any direction easily by stepping on the footplate on the rear end of the jack.
0verloading prevention is provided with Built-in Automatic Safety Valve
Designed for strength, safety, and productivity.