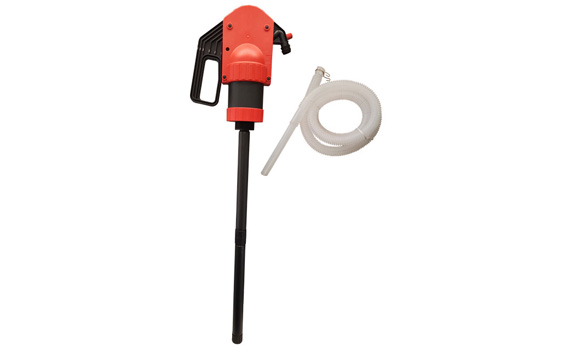 Model # DEF-32V
Diesel Exhaust Fluid Pump
Quick and economical DEF pump that provides a clean, safe way to unload a 55-gallon drum. Great for small shops or as an emergency backup. Simple and easy to use, mounts directly to a 55-gallon drum on the Bung adapter. It comes with a Telescoping Suction Tube.
Features:
Hand Action Lever with up and down movement
1 pint per stroke Approximately
Polypropylene Construction
Telescoping Suction Tube
2″ NPT Bung Adapter
6.5′ Discharge Hose with clip
Recommended fluids: DEF, Water, WWF, Antifreeze, Mild detergents, Lubricants, Hydraulic oil, Agricultural fertilizers, or Pesticides.
Not Recommended: Kerosene Oil, Diesel Fluid, or Flammable fluids.