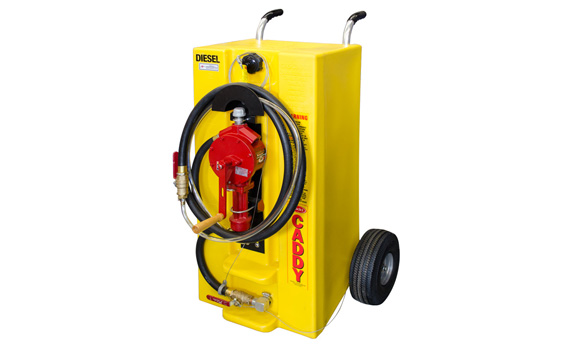 Model # FT-5325HVD
UN/DOT approved (UN3H1W) for diesel fuel handling.
Used for removing, storing, and returning fuel to Fuel tanks during fuel tank service.
Polyethylene "No Rust" tank
10″ pnuematic wheels for easy maneuverability
Moulded in baffle for strength
28 U.S. gallon capacity
High-volume fuel transfer with 2 way manual pump
Manufactured with UN/DOT approvals (UN3H1W) and recognized by TSSA
NEWS ALERT: Many insurance companies are now insisting that an approved fuel transfer/storage tank be on-site and used in order for business insurance policies to be renewed.